5 Things to Consider:
Website or Facebook
5 Things to Consider: Website or Facebook
When I began to represent the Institute of Training and Occupational Learning in Asia (ITOL), I explored whether Facebook could replace a website. As I was not familiar with Facebook, I did some research. These are 5 things that I learned and would like to share with you.
Beware of what the internet marketers tell. It is not a matter of which is better. It is about which is relevant for what you want to sell. As I am representing ITOL in Asia to accredit training programs, I needed a website so that ITOL Asia to inform potential customer of what we do. It is important that ITOL Asia appears in a Google search. Facebook is a tool not a site and it is difficult to search in Facebook. People Google and not Facebook to look for information. Is it important for you to appear in a Google search? Who are your target customers? Are they using Facebook?
If you think about what internet marketers teach that the website is the shop front, then your website must be designed like a shopfront. Your website should give your visitors a customer experience that would cause them to buy. Your website should catch the visitor's attention that leads the visitor to be interested to find out more, consider making a purchase and finally act! purchase! Again, it depends on what you are selling. Facebook may not be suitable for internet marketing for some products that requires navigational capability that enables the customer experience. If you are selling shoes Facebook marketplace is perfect. Content placement in Facebook apparently is uniform and so you cannot control your content.
If you intend to build community, the Facebook wall can be better than a website. Having a community is important to keep your customer posted on your products. But remember you have got to keep on posting. Companies use Facebook to complement their website by building community on Facebook. As such I would recommend to build a website first and then launch your Facebook to build community.
While Facebook is free one commentor points out that you can be at the mercy of Facebook. They can take it away from you anytime. Your website is yours and unless you have something illegal the authorities would not ask you to take it down. Remember your website belongs to you. If you use Facebook, the presence you build literally belongs to someone else. If you are looking for full control, build your website. It is better to have traffic to go to your website than Facebook.
Remember Facebook page is a tool not a site. Yes, it can engage customers but there are limitations as mentioned above. Posting on Facebook is time sensitive in that as you post, the information gets pushed further back and its troublesome to retrieve past information. Again, it boils down to the relationship that you want to develop with your visitors. Past information cannot be easily retrievable one Facebook.
Important to know who your customers are. Remember what your value propositions to them are. Then decide how you wish to relate to them. Then you will find your answer website or Facebook.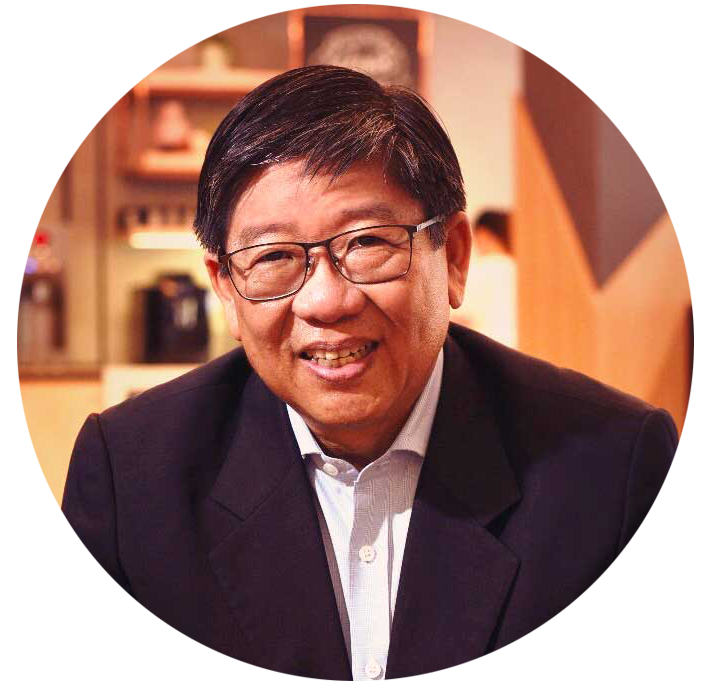 I am currently director and principal trainer in ITOL Asia. My mission is to promote training and occupational learning. I believe that training can be deployed more effectively as an organizational transformational tool. I also believe that through occupational learning everyone is a trainer because everyone has unique experiences, knowledge and skills that enable them to train others differently.
I hold a BA, MBA and doctorate in transformational leadership. I am trained in positive psychology and qualified in ACTA. My approach to training is to equip learners use transformational tools to enable them to make their training more holistic. I employ a variety of tools in the training to fit the needs of the learners. These tools include, Neuro Linguistic Programming (NLP), Gallup Strength Finder and Business Profiling, VIA Character Strength, LEGO Serious Play, The Organizational Zoo, Action Learning, DISC and Points of You.